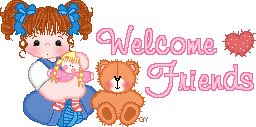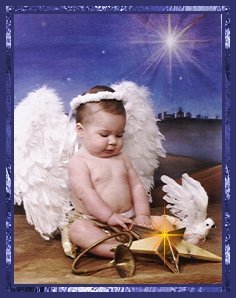 This picture was taken at Christmas 2001.
I'm glad you came by to meet me.


Grandma Rooney sent this on my first birthday.
A Special Day

This is the special day,
God chose to send you our way.
A little angel all filled with love,
You came to us from up above.
With little arms that open wide,
So we can snuggle by and by.
A special joy in our hearts,
With lots of love to impart.
Our wish for you is much joy and fun.
On the day that you turned one!

Happy Birthday Mya

Love,
Grandma and Grandpa Bresler







Daddy says I'm never quiet now!
Boy am I a talker! Just ask me!
I go where ever I want to!
I'm learning to color too.
I don't know why Mommy won't let me eat them.
I'm 1 1/2 years old right now!
Getting up there in months "18" of them!
I like to eat hotdogs and gummy worms.
I don't like to have my diaper changed & never have.
I don't like Grandma Rooney's dog.
Guess what!
My Grandma likes to show me off!







I want you to meet my Mommy & Daddy.