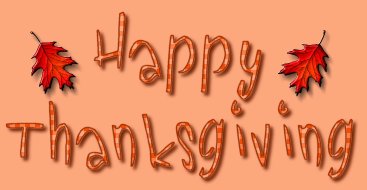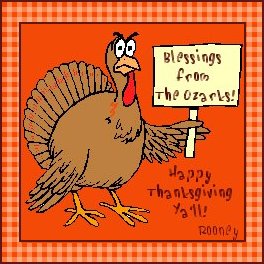 You may take my card and link to:
http://rooneyshome.tripod.com
Please send me yours.
I will gladly put it up with your link.
Give Thanks
by
Rooney
There is a special day
That comes round every year.
It's set aside for giving thanks
For all that we hold dear.
But if we waited all that time
To give our thanks to him.
We'd never get that turkey ate,
The grace would never end.
Meet some wonderful people.
Just click on their card to visit them.