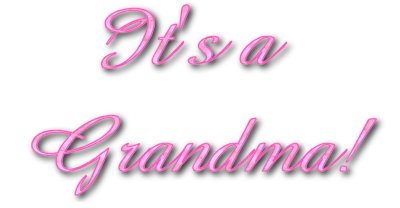 With the new arrival
I'm sure you'll remember the times with your own babies.
Memories
Every shower must have a game!
Shower Game
And
Refreshments

The Baby
George Macdonald
Where did you come from, baby dear?
Out of the everywhere and into the here.
Where did you get your eyes so blue?
Out of the sky as I came through.
What makes the light sparkle and spin?
Some of the starry spikes left in.
Where did you get that little tear?
I found it waiting when I got near.
What makes your forehead so smooth and high?
A soft hand stroked it as I went by.
What makes your cheek like a warm white rose?
Something better than anyone knows.
Whence that three-cornered smile of bliss?
Three angels gave me at once a kiss.
Where did you get that pearly ear?
God spoke, and it came out to hear.
Where did you get those arms and hands?
Love made itself into hooks and bands.
Feet, whence did you come, you darling things?
From the same box as the cherubs' wings.
How did they all just come to be you?
God thought about me, and so I grew.
But how did you come to us, you dear?
God thought about you, and so I am here.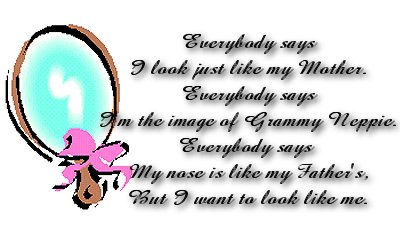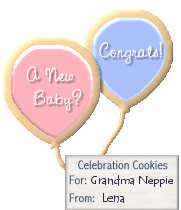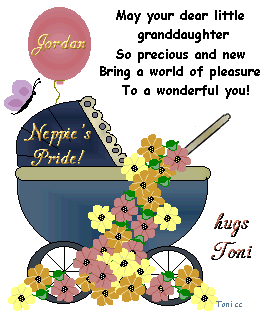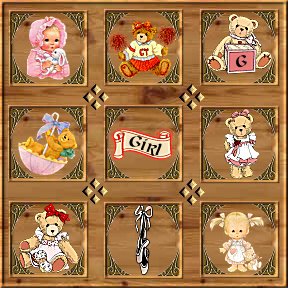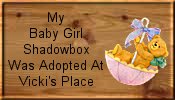 They're sugar and spice and everything nice.
Love, Rooney


Congratulations Neppie...spoil that lil girl rotten!!!
*hugs, Linnie*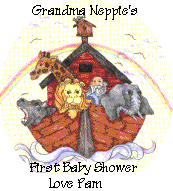 WHY GOD MADE LITTLE GIRLS
God made the world with its towering trees
Majestic mountains and restless seas
Then paused and said, "It needs one more thing
Someone to laugh and dance and sing
To walk in the woods and gather flowers
To commune with nature in quiet hours."
So God made little girls
With laughing eyes and bouncing curls
With joyful hearts and infectious smiles
Enchanting ways and feminine wiles,
And when He'd completed the task He'd begun
He was pleased and proud of the job He'd done
For the world, when seen through a little girl's eyes
Greatly resembles Paradise.
Author unknown
You've been blessed with a gift from God.
He'll fill your box with memories
And a liitle girls love.
Congratulations Grandma!
All our love to Grandma Neppie,
The Message Board Gang!
Stie Map
Grace
Our hands we fold,
Our head we bow,
For food & drink we thank you now.
Amen