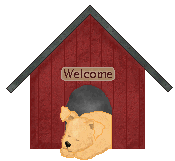 Welcome to the Dog House
This page is dedicated to the animals on our farm.
I bet you thought you might find my husband here.
Well, check back you might find him in here once in awhile.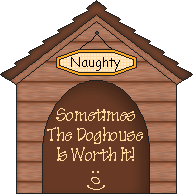 Forgive me! I don't remember where I got this doghouse.
If you know, please let me know.
We have cats, dogs, chickens, cows.
And even a few wild animals roaming around.
It might surprise you to see what you can learn from the animals.
They don't bite or scratch so you can come on in.