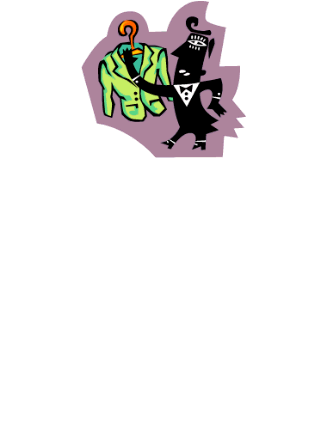 For Limited Time Only
Designer Originals
One of a Kind
One Size Fits All
Trade In Old Coat
Receive New Coat Free

On our farm we have six chickens and one rooster. This was their first year for molting. Our big rooster, that had been strutting around with his beautiful dark iridescent feathers, was not looking very stately. He looked like he had been plucked for a feather pillow.
Gradually He started growing new feathers and was looking like his old self. Oh, what a surprise! In the middle of his new iridescent feathers were three bright white speckled feathers. They shone like a candle in the dark. He had a brand new coat!

When we become Christians and trade our old coat for the new we should shine for the Lord. Matt. 5:16; Let your light shine before men, that they may see your good works, & glorify your Father in heaven.

Don't strut with pride like that old rooster. Proverbs 16:18; Pride goeth before destruction, & a haughty spirit before a fall.

Wear it like armour that's polished, shining & providing protection. Eph. 6:11; Put on the whole armour of God, that ye may be able to stand against the wiles of the devil.
Is your coat tattered & out of style?

Let me introduce you to my designer.

What are you waiting for?

Start stepping out in style.

The price is right!
You're listening to:
I Will Follow Him